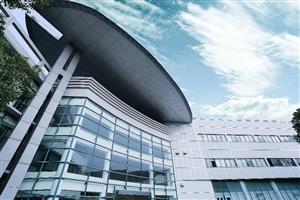 Shanghai Fudan-Zhangjiang Bio-Pharmaceutical Co., Ltd. ("FDZJ", "the Company"), established in November 1996, is located in Zhangjiang Hi-Tech park, Pudong, Shanghai. The shareholders of the Company are well-known companies such as Shanghai Pharmaceuticals Holding Co., Ltd.,

Bearing the idea of "the more we explore, the healthier human beings will be" in mind, aiming at the establishment of an innovative bio-pharmaceutical company with the core capacity of the intellectual properties creation, the Company is principally engaged in research, development, manufacture and sale of innovative bio-pharmaceutical products. After years of the unremitting efforts, the Company has developed new technologies and products in the fields of genetic engineering drugs, photodynamic technology drugs, nano technology drugs and oral solid preparation technology drugs which created competitive advantages. It is planned to launch new drugs gradually in future.

Depends on its preponderant capability in the bio-pharmaceutical areas, the Company has tackled many R&D projects, including "National Key Project on Development of Science and Technology", "National Plan on the Hi-tech Research and Development (Project 863)", "Key Project on Important Medicine Innovation", etc. FDZJ has been recognized as hi-tech enterprise since 1988 and authorized as "The Post-doctoral Station of Research" since 1999. In August 2002, the Company was listed on the Growth Enterprise Market ("GEM") of The Stock Exchange of Hong Kong Limited (the "Stock Exchange", Stock Code: 8231) and transferred to the Main Board of the Stock Exchange in December 2013 (Stock Code: 1349). In June 2020, the Company was listed on the STAR Market of the Shanghai Stock Exchange (Stock Code: 688505). Thus, FDZJ became one of A+H listing companies.

Taizhou Fudan-Zhangjiang Pharmaceutical Co., Ltd., Shanghai Tracing Bio-technology Co., Ltd., and Fermovelty (Hongkong) Holdings Ltd. are the subsidiaries of FDZJ. The Company has rich human resource and strong technique power. About 600 high-quality employees will lead the R&D of new drugs forward for the greater progress.